Rumours of an initiation might be true...
We have been a part of the Norwich, CT arts scene since 1983.
You will see our slate of upcoming productions, as well as a portfolio of our past.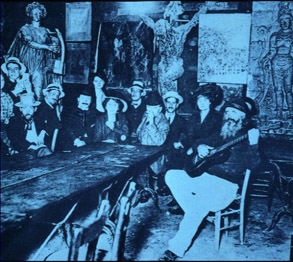 Chelsea Players, in conjunction with Norwich Arts Center, presents "The Outgoing Tide," by Bruce Graham, May 20, 21, 27, & 28, at 8 pm at Donald Oat Theater, 62 Broadway, Norwich. See the "Upcoming Events" page for more information.

Our coffeehouse has been graced by Gordon Bok, Chuck Brodsky, Celticity, the Clams, DogBite, Robbie Fulks, Dayna Kurtz, Molasses Creek, Tom Russell, and Greg Trooper.