Chelsea Players will present the comic murder mystery, The Murder Room by Jack Sharkey, May 5, 11, & 12, at 7 pm, and May 6 & 13 at 3 pm, at the United Congregational Church hall, 87 Broadway in Norwich, across from City Hall.

This spoof of the Agatha Christie genre is done for pure fun--just laughs, no hidden messages. Set in England, the play revolves around Edward Hollister, a prominent member of the community, whose very recent second marriage is to a woman who might be a gold digger or a fortune hunter or...worse! Hollister is awaiting his daughterís arrival home after her graduation from college in America, but he disappears before she arrives. Coincidentally their cat disappears after drinking some hot cocoa meant for Hollister. Constable Howard, along with several other wacky characters, tries to crack the case of the missing Hollister. Filled with twists, turns, corny jokes, puns, and slapstick, the play is sure to delight. The final performance is a Motherís Day matinee, a fun gift for Mom or Grandma and appropriate for the whole family.

The play is directed by George Blair and produced by Tim Moore, both of Norwich. Cast members are Fergus Milton of Westerly, Ellen Kellie of Willington, Erica Strickland of Waterford, Richard Weingart of Franklin, Juliana Drainville of Preston, and Brandon Speight of Lisbon.

Tickets are $10 in advance, and $12 at the door. Senior tickets are $10. Further information: contact director George Blair at 609-891-7986. Also visit Chelseaplayers on Facebook. For reservations, email klamothe37@gmail.com..
Our plays and concerts are usually performed at the United Congregational Church, 87 Broadway, Norwich. See below for directions.

In addition to our performances, we usually meet once a month at 7p.m. at our performance site. Sign up on our email list for the dates and times.
For directions to the church.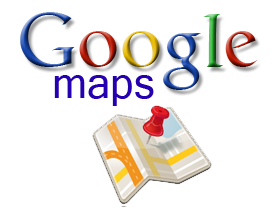 Get written directions with landmarks by
clicking on us. We drove it to make sure
it works.