Chelsea Players' fall production Women in Jeopardy! is in rehearsal. The bawdy, raucous murder mystery/comedy by Wendy MacLeod focuses on three divorced women who are long-time friends. One of them has a new boyfriend, a dentist, whom the others begin to suspect might be a murderer! The flaky daughter of one of the women, along with her former surfer dude boyfriend and a detective round out the cast of this wacky show.

Cast members are Veronica Strickland, Sean Flaherty, Nicole Wilcox, Michele Blair, Juliana Drainville, and Harald Hefer. The director is Val O'Keefe, assisted by Ken Lamothe. George Blair will stage manage and Andrew Kirby is in charge of set design and construction.

Performances will be November 3, 10, and 11, at 8 pm, and Sunday November 5 at 3 pm, at United Congregational Church Hall, 87 Broadway, Norwich. Tickets are $10 in advance and $12 at the door and may be reserved by calling 860-887-7289 or emailing klamothe37@gmail.comklamothe37@gmail.com.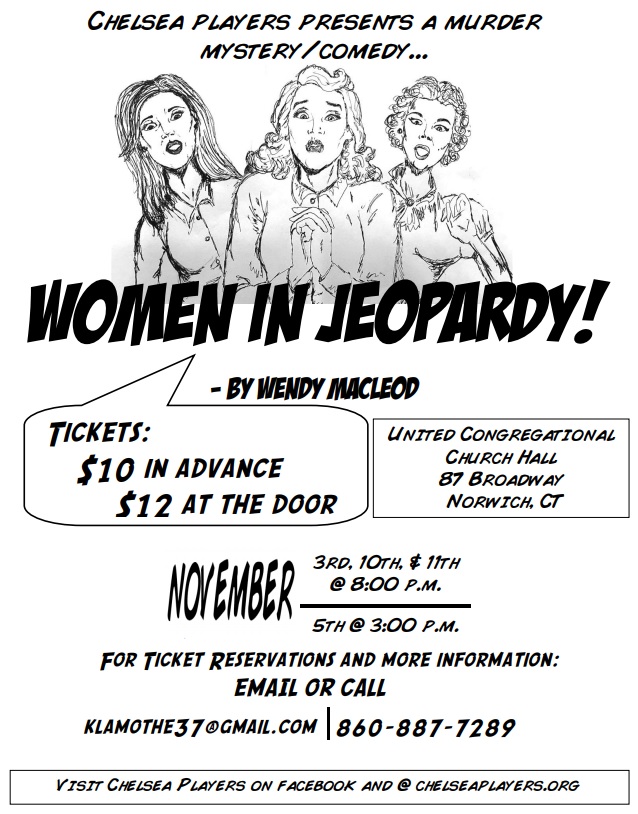 Our plays and concerts are usually performed at the United Congregational Church, 87 Broadway, Norwich. See below for directions.

In addition to our performances, we usually meet once a month at 7p.m. at our performance site. Sign up on our email list for the dates and times.
For directions to the church.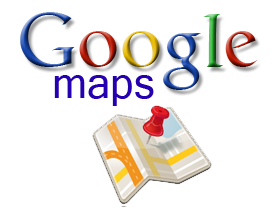 Get written directions with landmarks by
clicking on us. We drove it to make sure
it works.