Chelsea Players launches its 36th year with its fall production, One Slight Hitch, a comedy by Lewis Black.

The play, set in 1983, concerns Delia and Doc who are arranging the wedding for their oldest daughter, to be held in their home. The daughter, Courtney, is marrying Harper, a successful and wealthy young man (think Jared Kushner), when the doorbell rings and standing before them is Courtney's ex-boyfriend, Ryan, who is channeling the spirit of Jack Kerouac. Chaos ensues!

The play will be performed Friday, November 30 and December 8th at 8:00 p.m. and matinees December 2nd and 9th at 3:00 p.m. in the United Congregational Church Hall, 87 Broadway in Norwich. For more information, contact director Ken Lamothe at 860-887-7289 or klamothe37@gmail.com..
Our plays and concerts are usually performed at the United Congregational Church, 87 Broadway, Norwich. See below for directions.

In addition to our performances, we usually meet once a month at 7p.m. at our performance site. Sign up on our email list for the dates and times.
For directions to the church.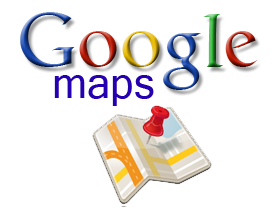 Get written directions with landmarks by
clicking on us. We drove it to make sure
it works.