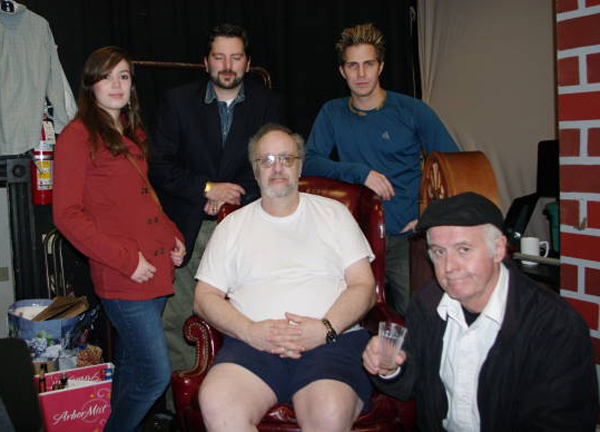 The Cast Left to Right: Grace, Andy, David, Nate, Jim

Chelsea Players presented
Brooklyn Boy
by Pulitzer Prize winning playwright Donald Margulies October 21, 22, 28 and 29 at the Donald Oat Theater.

Brooklyn Boy> is the story of Brooklyn born Eric Weiss, whose third novel has hit the bestseller list. Ericís taste of fame quickly goes sour, with his wife planning to leave him; his dying, but still feisty father acting unimpressed with Ericís success; and his childhood friend shocked that Eric has turned his back on his Jewish religion. But suddenly Hollywood beckons, with a screenplay contract, a teen heartthrob actor willing to do anything for the lead, and even a groupie young enough to be Ericís daughter thrown into the mix.

This moving and often hilarious play is an emotionally rich look at family, ethnicity, friends, and fame. Although set in Brooklyn, anyone who has ever left their hometown can relate. In Marguliesí introduction to the script, he describes Brooklyn as ďthe past recorded in faded Super 8. It is innocence, childhood, family, community, a safe place.Ē In this beautifully written story, Eric has to maneuver some funny and some sad twists and turns in his frustrating journey before acknowledging his ďsafe place.Ē

Directed by Ken Lamothe of Norwich, the play featured:
Andrew Kirby of New London as Eric;
David Myers of Norwich as Manny, Ericís father;
Jaime Kelley of Ledyard as Ericís wife, Nina;
Grace Coco of Ledyard as Alison, a college-age literary groupie;
Patricia Smith of Noank as Melanie, a movie producer;
Nate Pupillo as Tyler Shaw, a young actor chosen to play the lead role in Ericís movie;
and Jim Kenney of Montville, as Ira, Ericís childhood friend.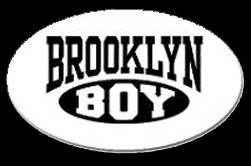 Image from http://www.cafepress.co.uk/+i-love-brooklyn+bumper-stickers