The Chelsea Players kicked off their 25th year with a production of the satirical and melodramatic comedy

Epic Proportions


by Larry Coen and David Crane
June 20, 21, 27, and 28.
Epic Proportions is a spoof of the big-screen historical dramas of Hollywood's Golden Age. It tells the story of two brothers, Benny and Phil, who travel to the Arizona desert as aspiring extras in the fictional Biblical epic, Exeunt Omnes. Their fortunes head in opposite directions as Phil quickly gets noticed while Benny struggles with the challenges of being a slave in ancient Egypt. To make matters worse, they both fall in love with the same woman, Louise, the assistant director in charge of Atmosphere Personnel, or "extras." Along the way there are conspiracies, murder, gladiator battles, the Ten Plagues, and a cast of thousands, all played by eight other actors.

Cast
Narrator/Jack Kramer...Bob Morrison
Conspirator/Extra/Guard/Gladiator...Rich Weingart
Conspirator/Extra/Dancing Girl/The Queen...Tashia Levy
Octavium/Conspirator/Extra/Cochette...Sara Rusk
Shel Silverman/Executioner...Don Dykes
Louise Goldman...Emily Dykes
Benny Bennet...Michael Hinton
Jack Kramer...Nathan Pupillo
Slavemaster/Guard/Gladiator...Ken Lamothe
Roman General/Brady/Gladiator...A.J. Lyman
D.W. Dewitt...Dave Myers

Click on the play title for more info.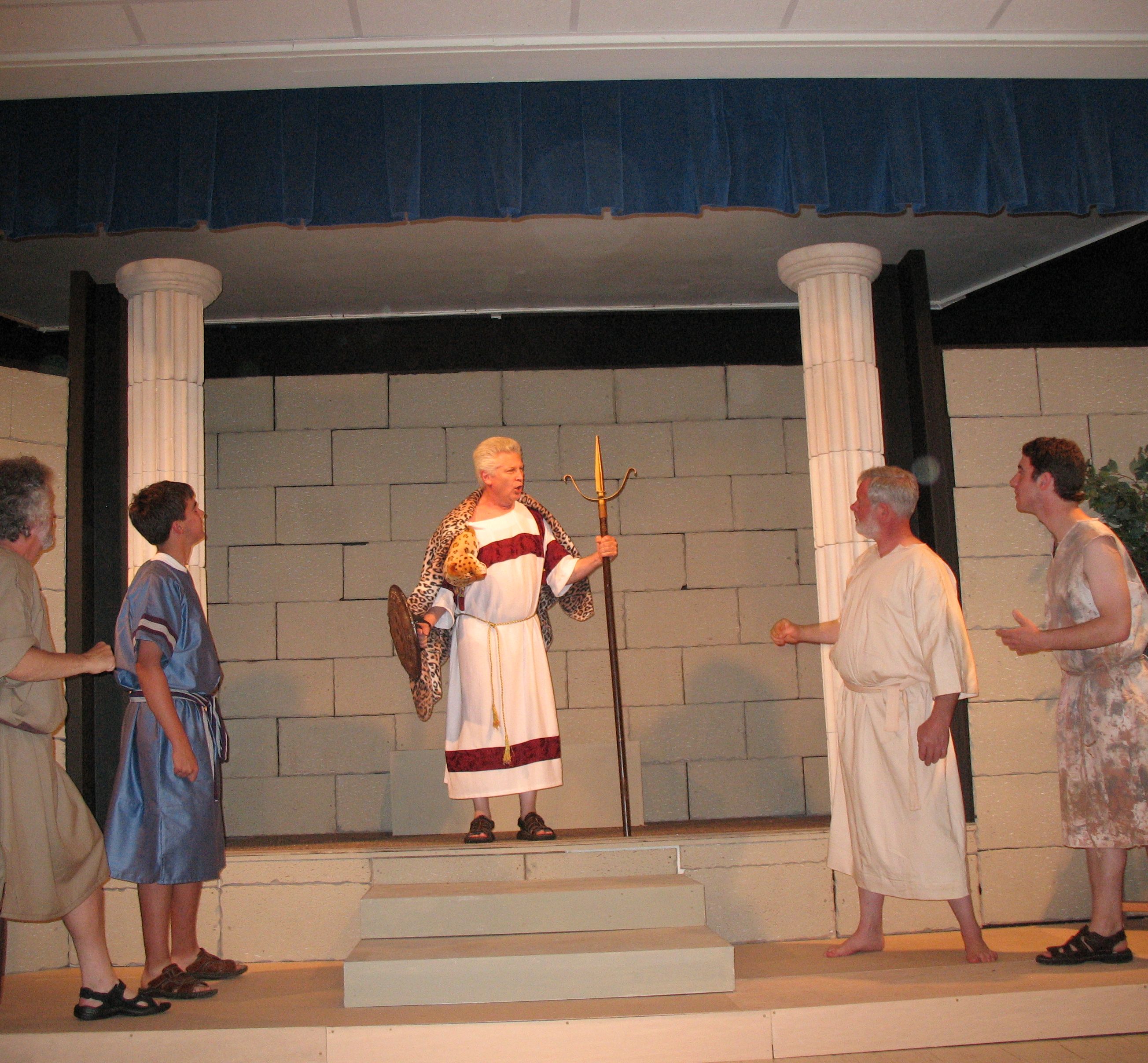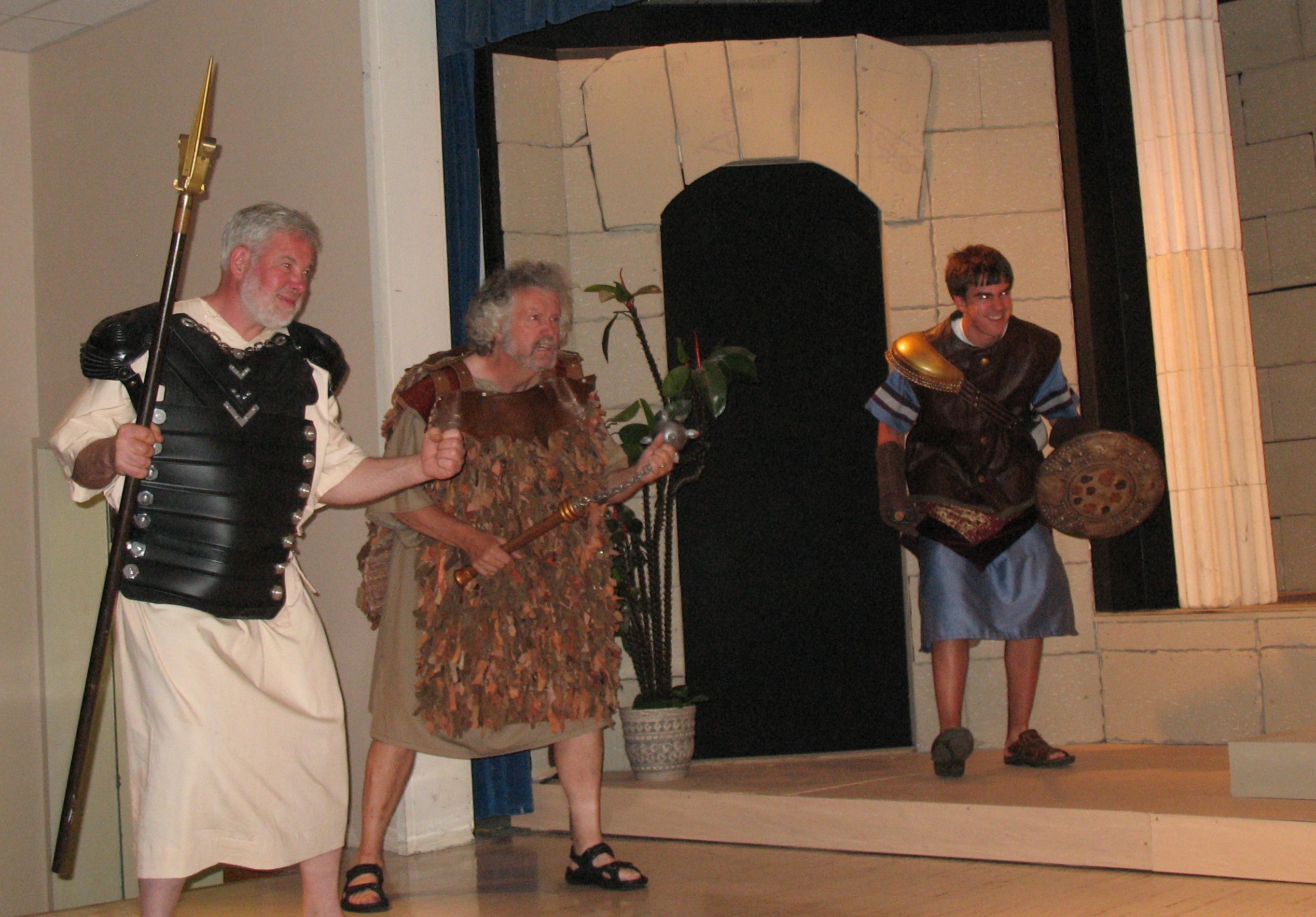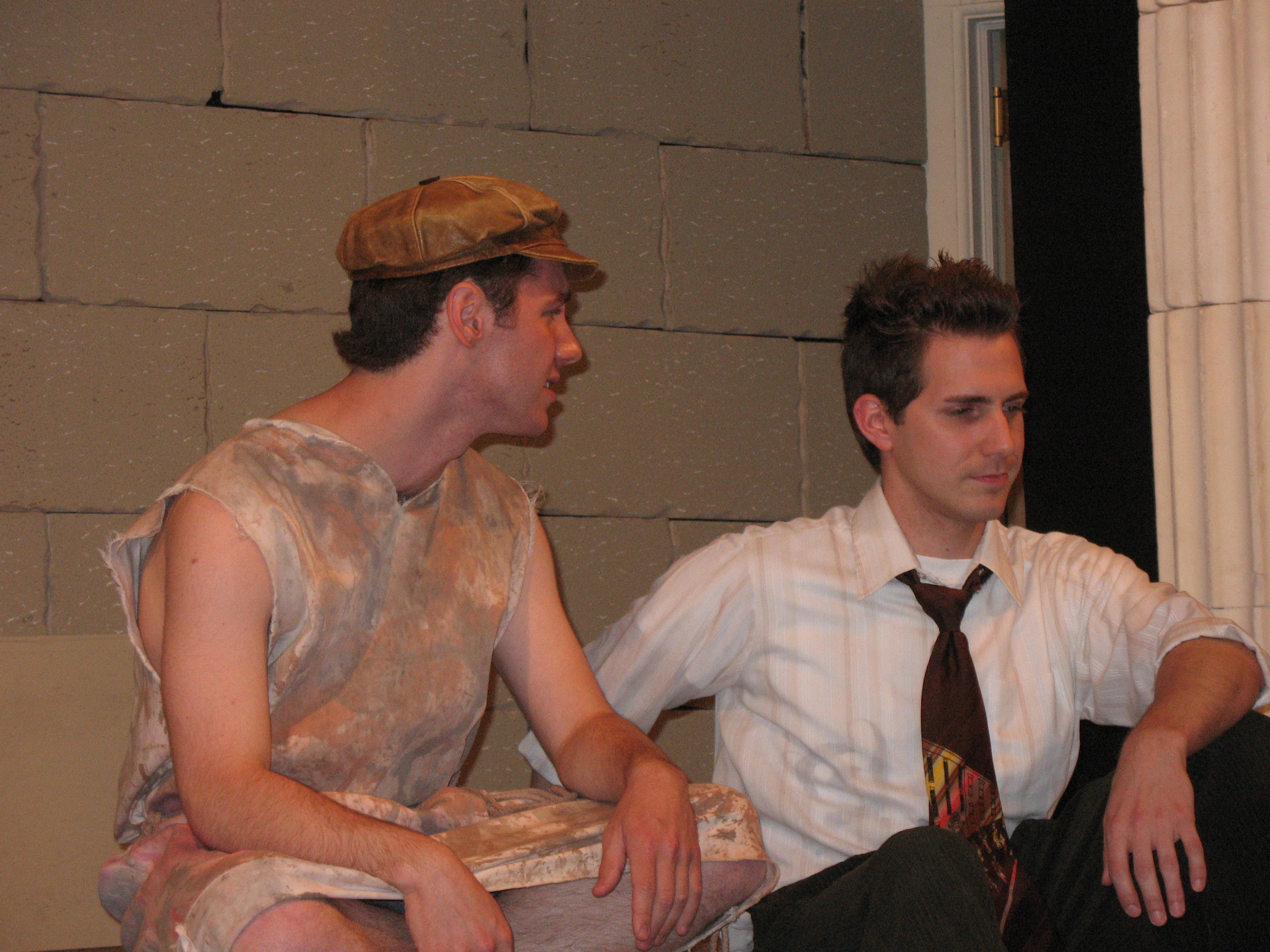 Photo Tim Cook/TheDay.com