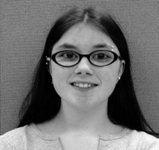 Jillian Palmer (Pixrose Wilson) is 15 years old and is glad to have a part in a play outside of school or church. She has been singing and acting since she was 5 and hopes to continue doing both. Jillian wants to thank the Chelsea Players for giving her a chance at portraying this "extremely sensitive character."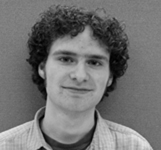 Daniel Dykes (Leon Darnell) was discovered in the Tpopolcan Wilderness on an expedition commissioned by Emperor Maximillian to find a cheap substitute for scrimshaw. He was exhibited to shrieking onlookers at the Palace Gardens until the First World War, when the Chelsea Players Horse Guards liberated him and brought him to Connecticut where he still resides.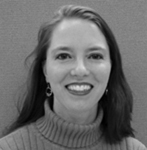 Heather Peurano (Collard Darnell) runs her own website design company in New London, where she's lived since 1995. Originally from San Jose, CA, Heather studied dance there under Fran Atlas-Lara for eight years. Her first foray into community theater was as a dancer in the Pfizer Players 1994 production of Hello Dolly. She played Brenda Jackson in the CTP Footlighters production of The Patient and carried a pig as Moonbeam McSwine in Lil' Abner for Waterford Week in 1997. Most recently she was a dancer in the Pfizer Players 2002 production of George M! Thanks to my family for tirelessly running lines with me and to Beth, Ken, Andy and the cast for the most interesting wake I've ever attended. "Holy Church of the Lord, break a leg y'all!"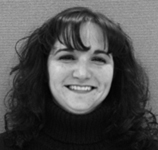 Lynnie Thieme (Kattie Foster) is a proud Navy wife & mother of two who would like to thank her husband & all her baby-sitters for making it possible for her to make it to rehearsals! This is her first show with the Chelsea Players (or anyone else for that matter). Lynne would like to take this opportunity to make a shameless plug for her company www.cookbookcreation.com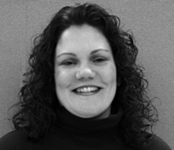 Mary Kay Kelleher (Marshael Foster) most recently appeared in the Chelsea Players production of Terminal Cafe as Ro. She will soon be appearing in the Avery Point production of "For the Use of the Hall." She would like to thank her husband Tim and sons Ryan and Donovan for being patient and supportive.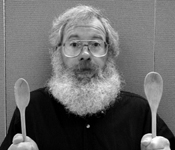 Rich Weingart (Brocker Slade) has been a Chelsea Player since he was thirty years old. He has acted in several productions, directed two, assistantly directed three. He has portrayed Bear Trainers, shell shocked war veterans, women and dogs. This is his second attempt at playing a farmer. This ought to be easy since his early life involved lots of cow milking. It isn't. Playing a pig farmer is a lot harder than being a cow farmer. And playing a pig farmer from Mississippi adds to the challenge. He hopes that the real pig farmers in the audience will feel justly portrayed. If not, he humbly begs their forgiveness.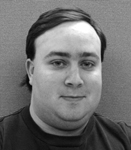 Stephen Toth (Willy Wayne Foster) SWM, I'm originally from the Los Angeles area but have lived in many places throughout the country. Being new to the area (Norwich), I'm looking for new and interesting people. I enjoy movies, the theater, and taking long walks on the beach...the editors would like to apologize. Apparently, Stephen placed his bio on the Internet dating board and gave us this instead. We'll finish by saying he's a graduate of theater from the College of Charleston in South Carolina and is currently working as a pastry cook at Mohegan Sun.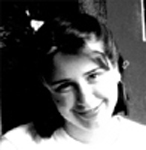 Bethany Nichols (Director) is thrilled to be once again joining the Chelsea Players. This time however, she is treading on new territory. As a first time director, Beth is thankful for all of the help and support that the Chelsea Players have given her. Although she's had a blast being behind the scenes she can't wait to return to the stage!