We performedThe Vast Difference by Jeff Daniels
March 19, 20, 26 & 27, 2004.
Click on the play's title above to get a synopsis from Dramatist Play Service, Inc. With the proceeds from the play, we bought a she-goat named George for the Haitian Health Foundation. Click on her face for a full shot of her royal goatness.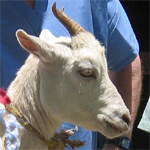 The Cast and Crew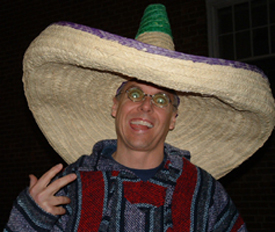 A Silly Man
Cast List
George Noonan.......Chris Jones
Rita Noonan............Lynnie Thiemme
Earl Noonan............Rich Weingart
Dr. Hala Howard.....Marilyn Lowney
Assorted Males........Zac Doty
................................Daniel Dykes
................................Andy Kirby
................................Tim Moore
................................Frank Schiavone
Stewardess...............Bethany Nichols